Any File Transfer with Eva Messenger
Eva Messenger component provides Chat & Voice Call (VoIP) functionality between administrators and devices on field. Along with chat and voice call, you can also send and receive files in any format through Eva Messenger. Let's learn how this can be done.
Before You Begin
Eva Communication Suite should be enabled for your account.
All the devices should be updated to Eva Client v3.5.0.2122
Eva Client is setup on Devices
How to Send a file
From Dashboard to Device
Sign In to Scalefusion Dashboard.
Navigate to Eva Communication Suite -> Messenger OR click on the EVA button at the top of the dashboard

A pop-up window will appear containing two tabs All Contacts and Active Chats. Click on All Contacts tab.

All contacts/devices are listed on the left. Select the contact/device to which you want to transfer your file(s).

On selecting device, the right side of the window will display its chat view. On the top-right of chat view, there are two icons - Attachment and Call. Click on Attachment icon.

This will show two options, viz. Image and Files. Click Files

A new window will open from where you can browse for the file on your system. Select the file and click Open

a. The maximum file size allowed is 50MB
b. Only one file can be selected at a time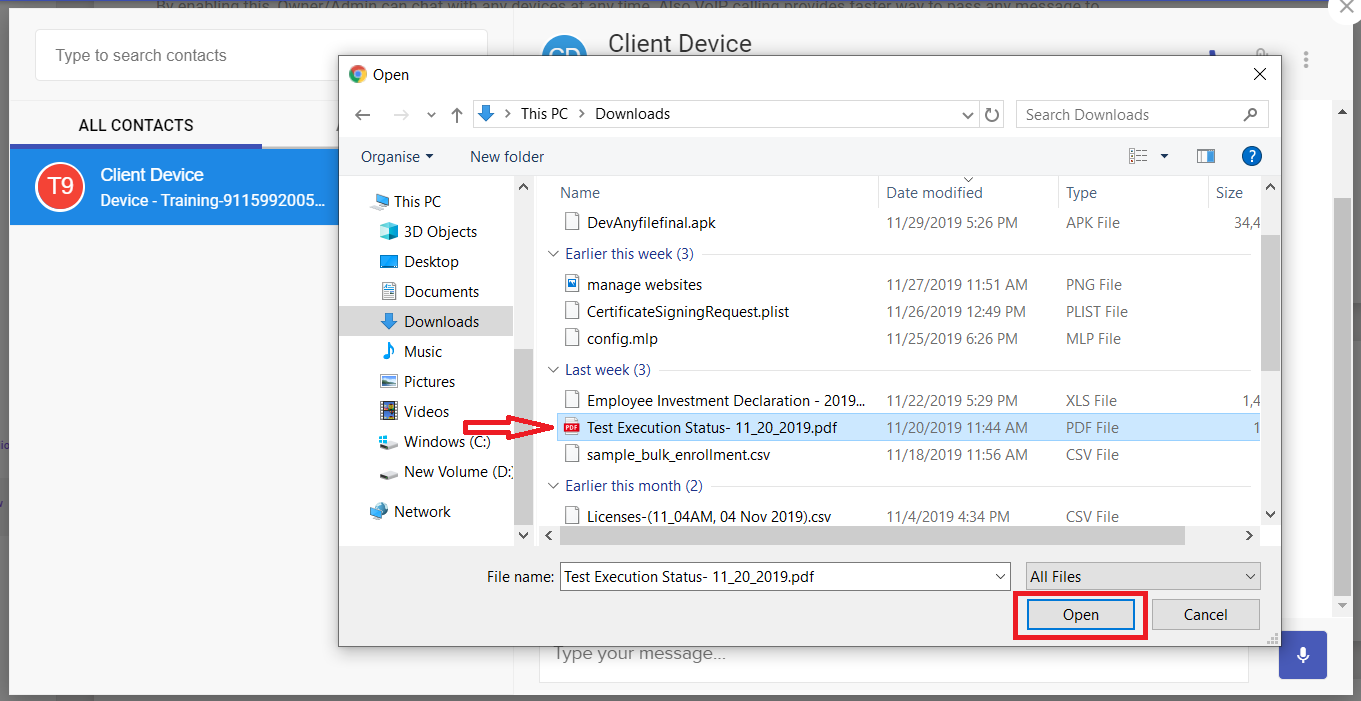 The image will get sent to the device.

The status of the file sent is indicated by a Double tick mark on the filename where:
Grey color - indicates that the file is delivered
Blue color - indicates that file is seen by the recipient.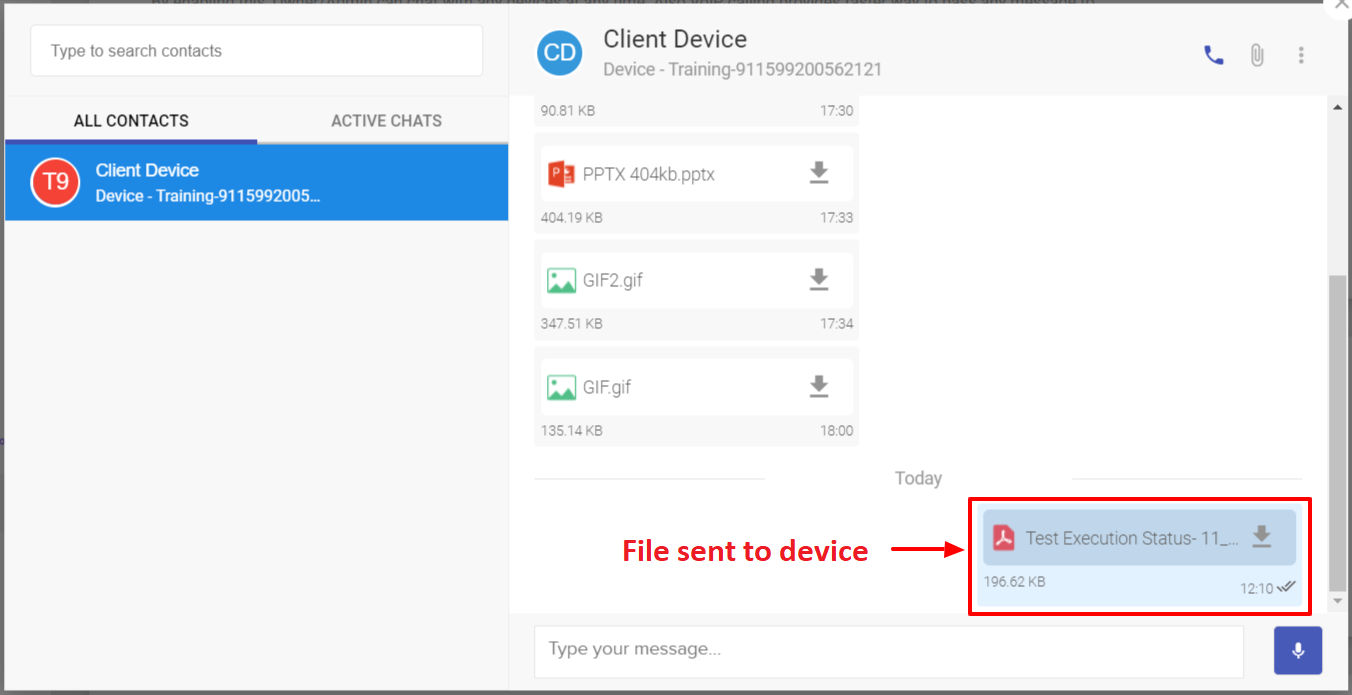 Here is what it looks like on device
Eva Android app offers a setting for the auto-download of images from the server. Users can choose to auto-download the received images only if the device is connected to WiFi or even choose to receive on any network. Default is WiFi only.
Send Files from device to Dashboard
On your device, open Eva App by clicking on it.
In the Chats list, choose the contact to which you want to send the file and tap on it

This will open the chat view. Tap on the attachment icon at the bottom.

You will see three options viz., Camera, Gallery, File. Tap on File

This will open a screen with a list of all the files lying in the internal storage of your device. Just tap on the filename which you have to send.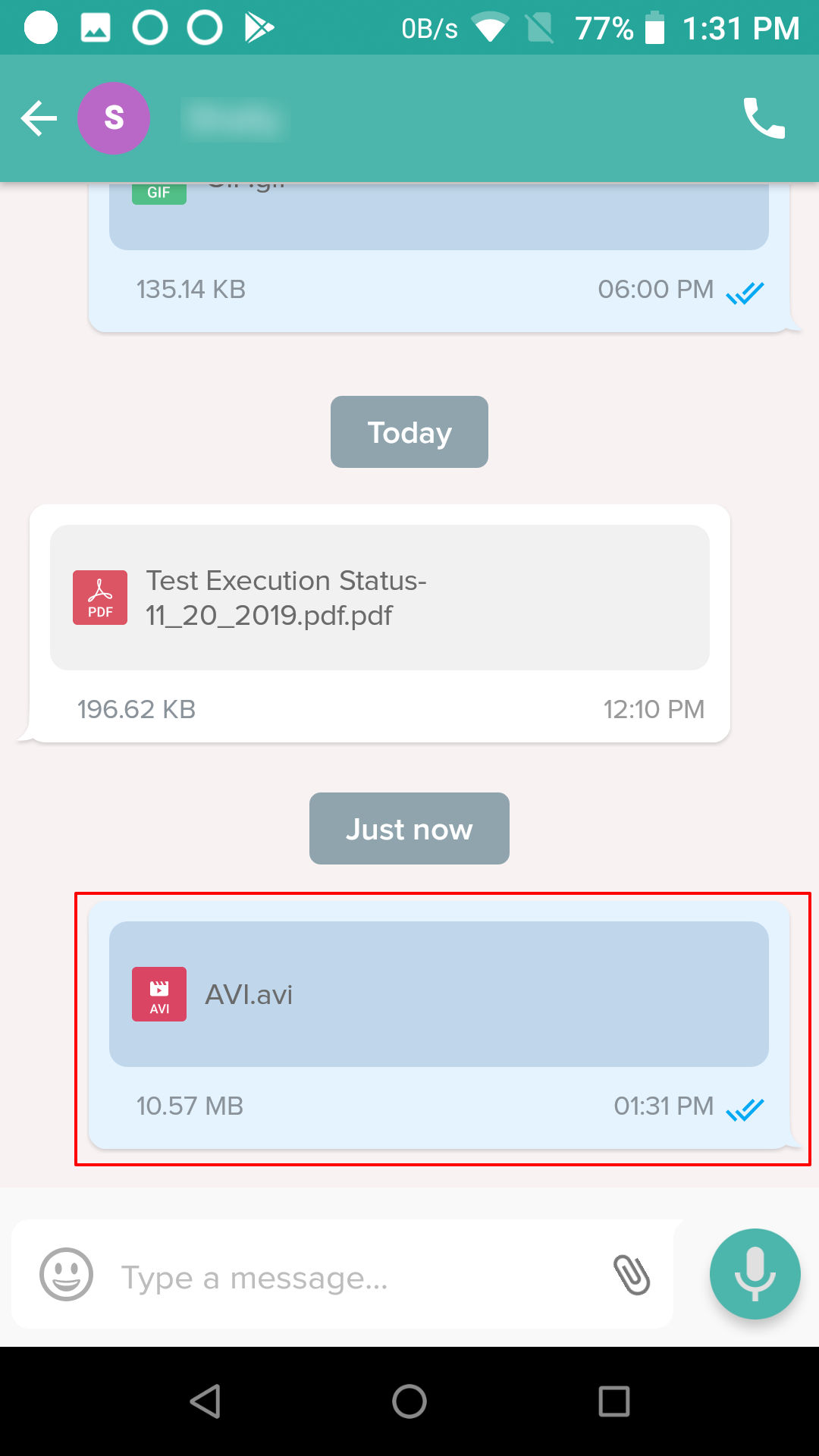 The file will be sent to the dashboard under Eva Messenger.
The status of the file sent is indicated by a Double tick mark on your device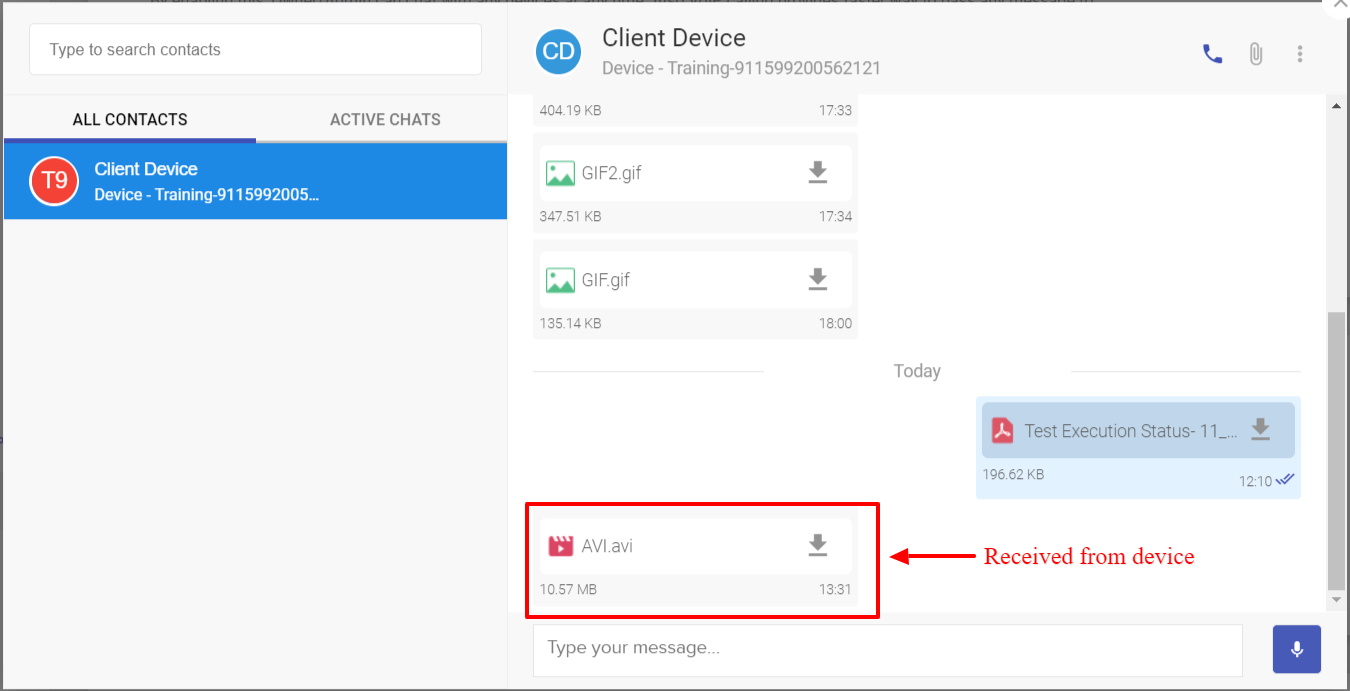 ---
---