Enroll using License Key
You can even enroll your Android device using the License key that you receive once you purchase Scalefusion License. All you need to do is enter the 16-digit license key on your device and follow steps further.
The document describes in detail how to enroll your device with License key.
Before You Begin
Have a valid Scalefusion account
Have a License key
The Android Device must be running Android 6.0 and higher and is Android Enterprise Ready
On Devices, the standard Android OOB experience, that allows you to enter GMail account during device setup, should be followed.
Enrolling Steps
Install Scalefusion on your Android device
Tap on OTHER ENROLLMENT OPTIONS

A new box will open with number of options. Here, tap License Key

You may see this screen. Click Agree

Enter the 16-digit license key in the space provided and tap on Verify License.

Wait for the license key to be verified. Once it's done, you will see the Device Name screen. Enter a name for your device and tap Submit

Next step is to add this device to a Device Group. If you have created a Device Group and Device Profile on Scalefusion dashboard, then you can enter the group key and select the profile.

All Device profiles will be listed. You can select a device profile which you wish to apply on your device

Note: If you don't want this device to be a part of any group or profile, you can select Skip.

Next, you will get to the Permissions screen. Complete the Setup (Grant all the permissions to the Scalefusion app)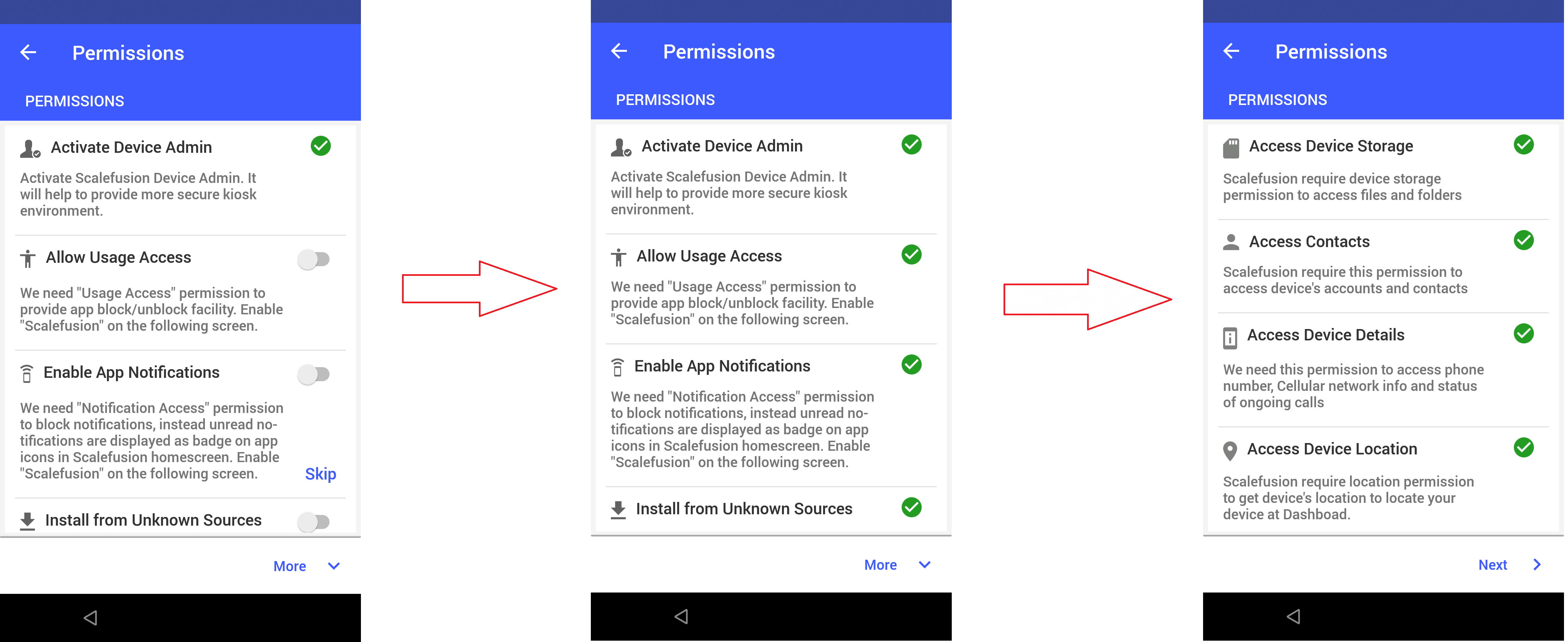 All the apps and other settings setup through device profile (if selected), will show up on your device. See screenshot for an example

On your Scalefusion Dashboard, in Devices section, you will see a Briefcase icon next to the device if the setup is properly complete.
Your device is enrolled now.
---
---