Six (6) times Tap to enroll Android devices
Android Enterprise devices offer a quick and easy way to enroll your devices right when they are unboxed or after a factory reset, in the form of six-taps and scanning a QR Code. This method of enrollment, downloads the Scalefusion application, sets the app as Device Owner (EMM managed) and performs the Sign-In automatically leaving only the permissions step to be completed.
Let's look in detail how to enroll your device with this method.
Before You Begin
The Android Device must be running Android 7.0 and higher and is android Android Enterprise Ready
Devices are fresh out of the box(Without any account setup) or are factory reset.
On these Devices, the standard Android OOB experience, that allows you to enter GMail account during device setup, need not be followed.
Create a QR Code configuration as described here.
Enrolling Steps
Power On the device.
On the very first screen when device is started for the first time after factory reset or fresh out of the box, tap anywhere on the screen "6" times in the same spot and wait.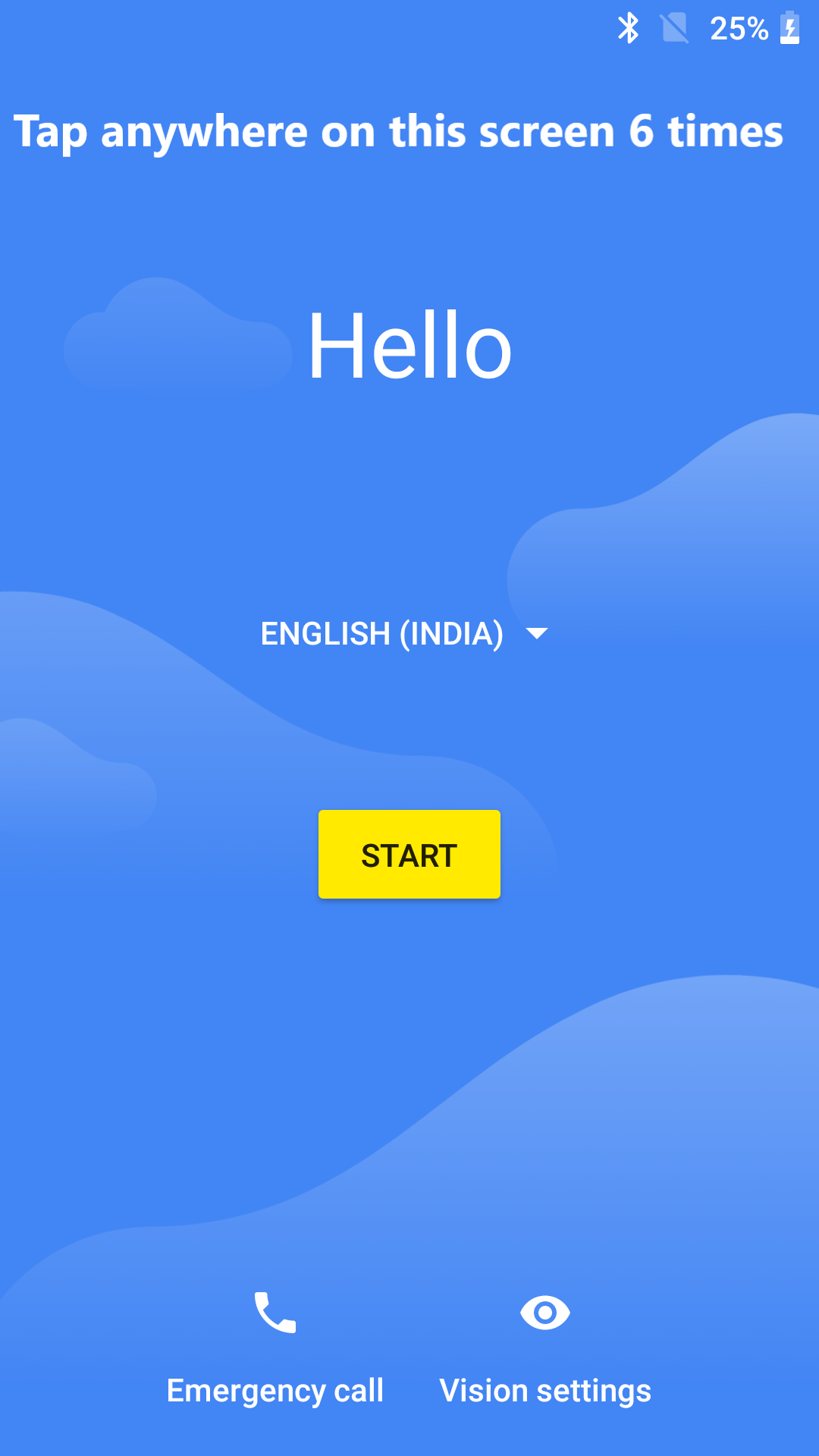 The first screen might differ from device to device. On some devices it might be a Language selection screen and on some it might be a Brand Logo. Please make sure to tap 6 times on the first screen.
Next, you will be prompted for QR code setup for setting up the device. Click 'Next'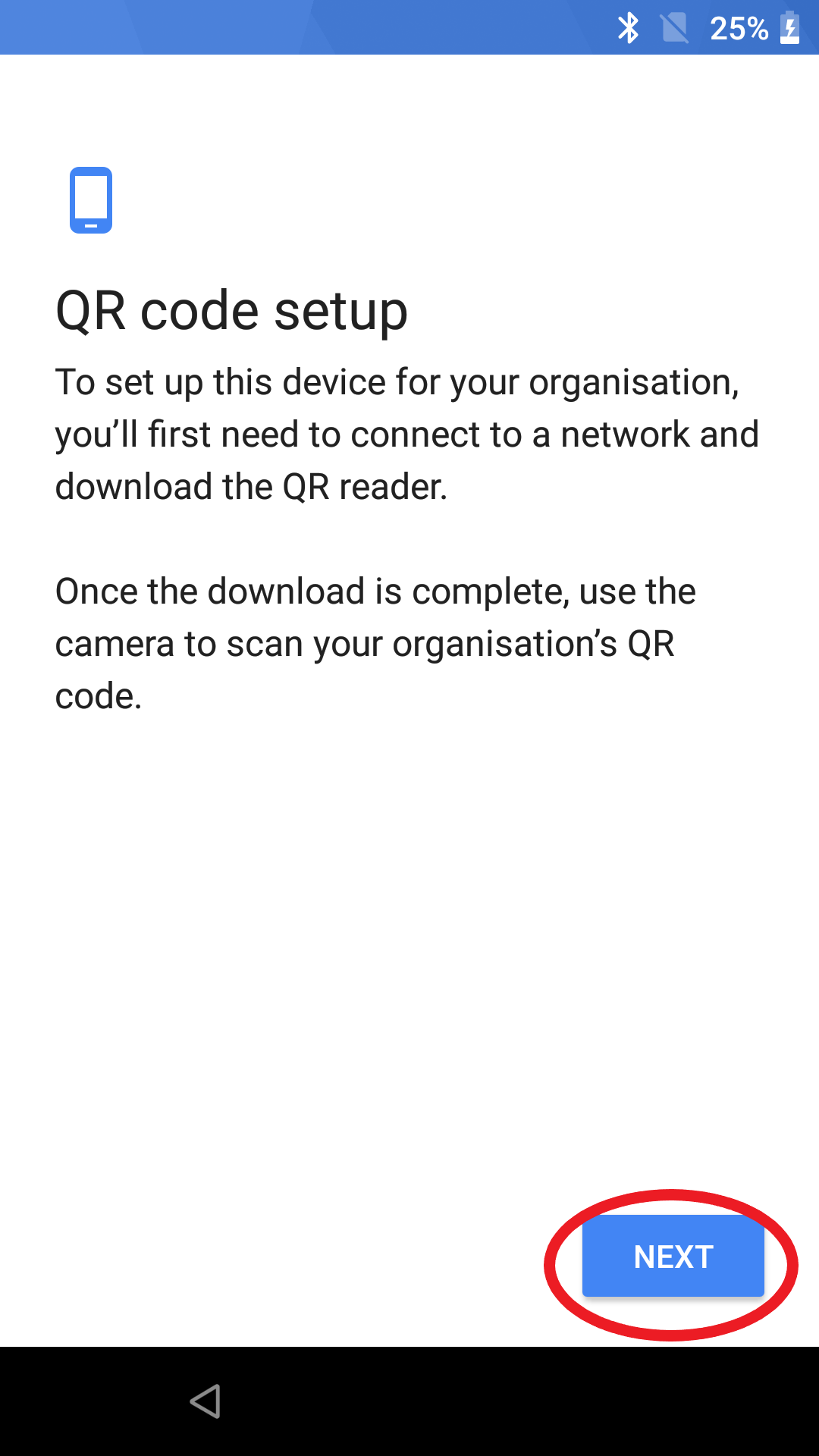 Connect the device to Wi-Fi
Once connected, it will check for updates and install QR Reader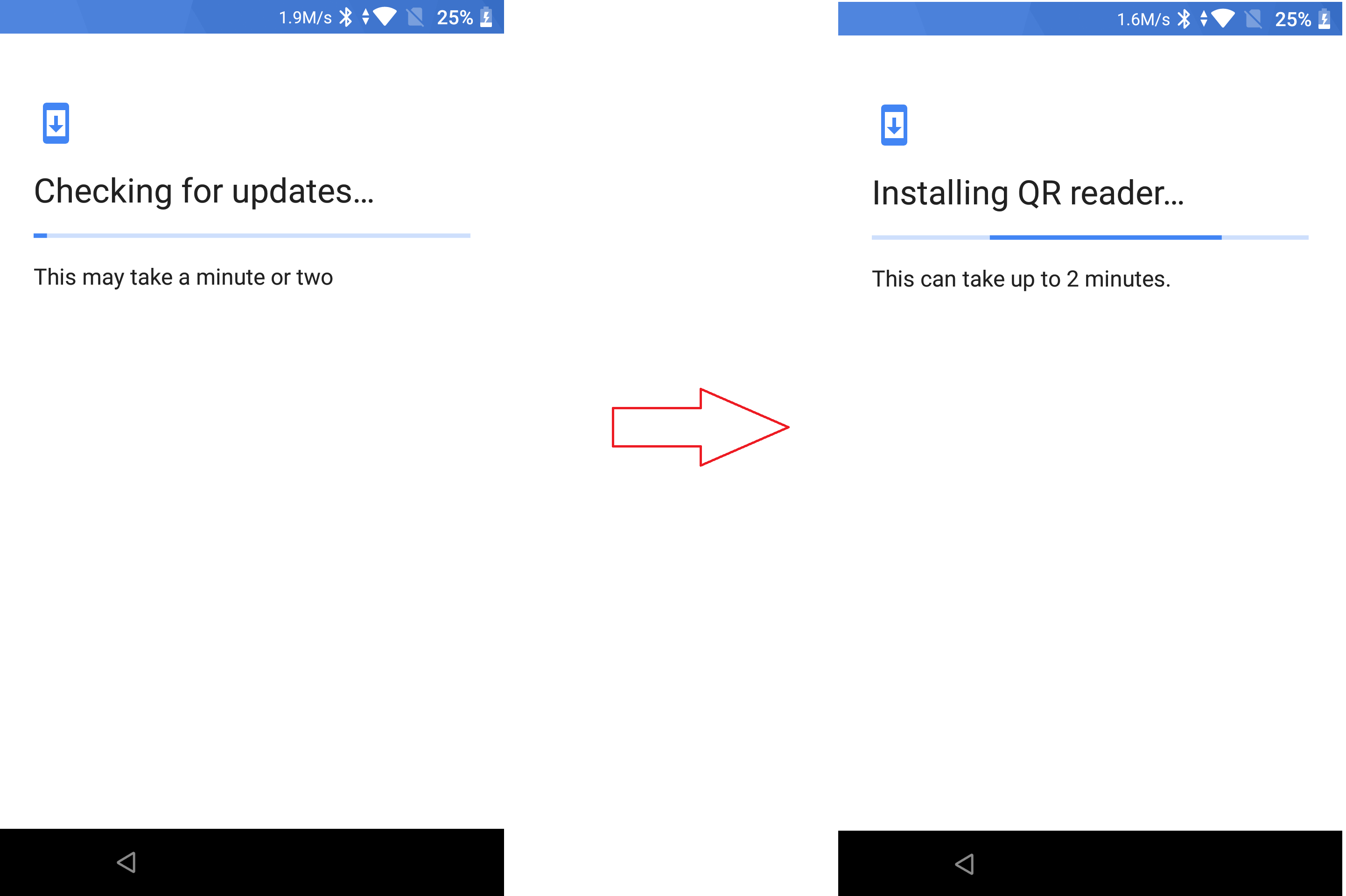 As soon as QR reader is installed, you will be prompted to scan QR code. You can scan a QR Code that you have created on Scalefusion Dashboard.
After scanning the QR code, Scalefusion app installation process will begin.
You will get a prompt to Set up your device. On this, click 'Accept & Continue'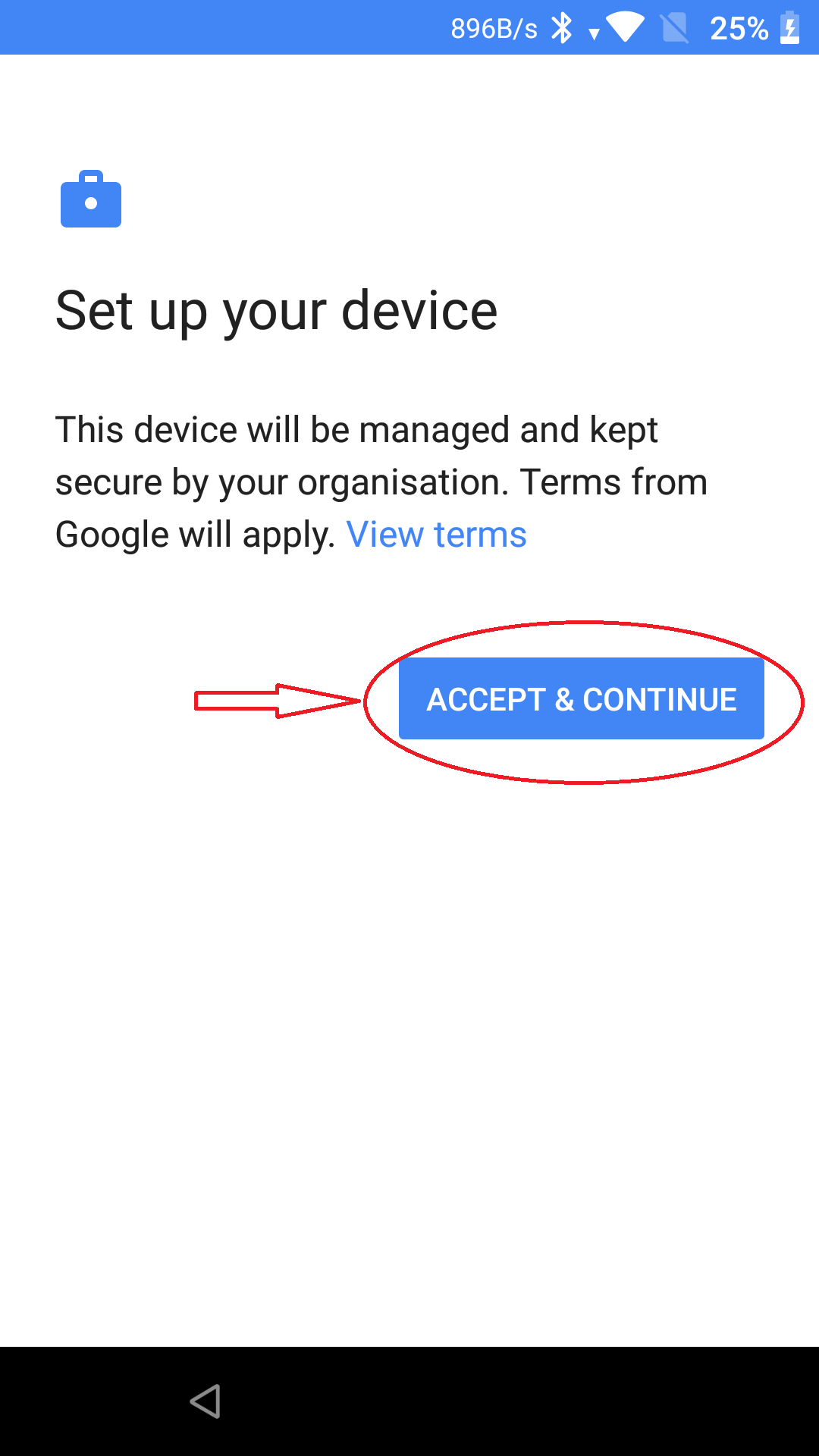 This will start setting up your work device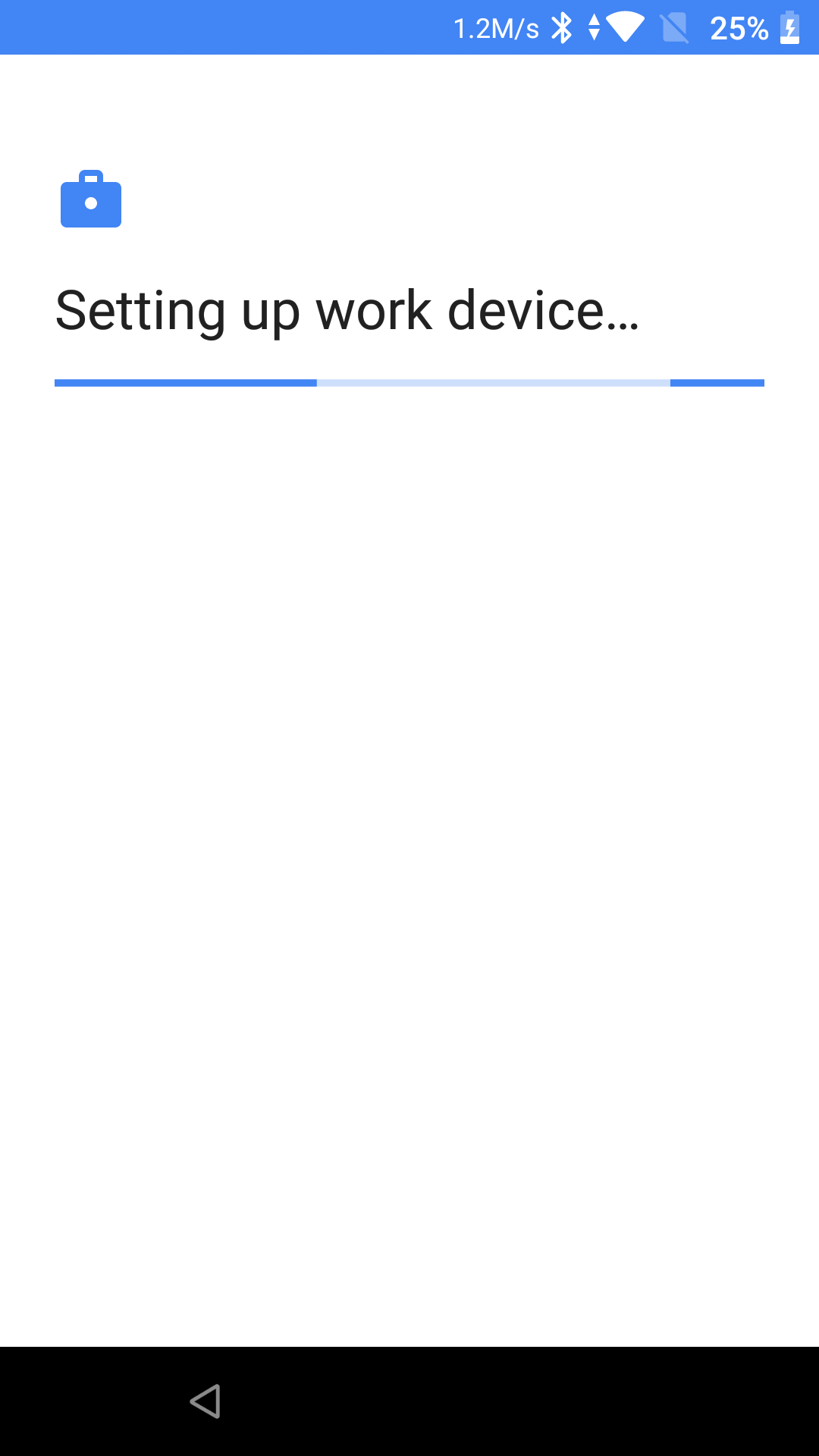 Complete the Setup (Grant all the permissions to the Scalefusion app).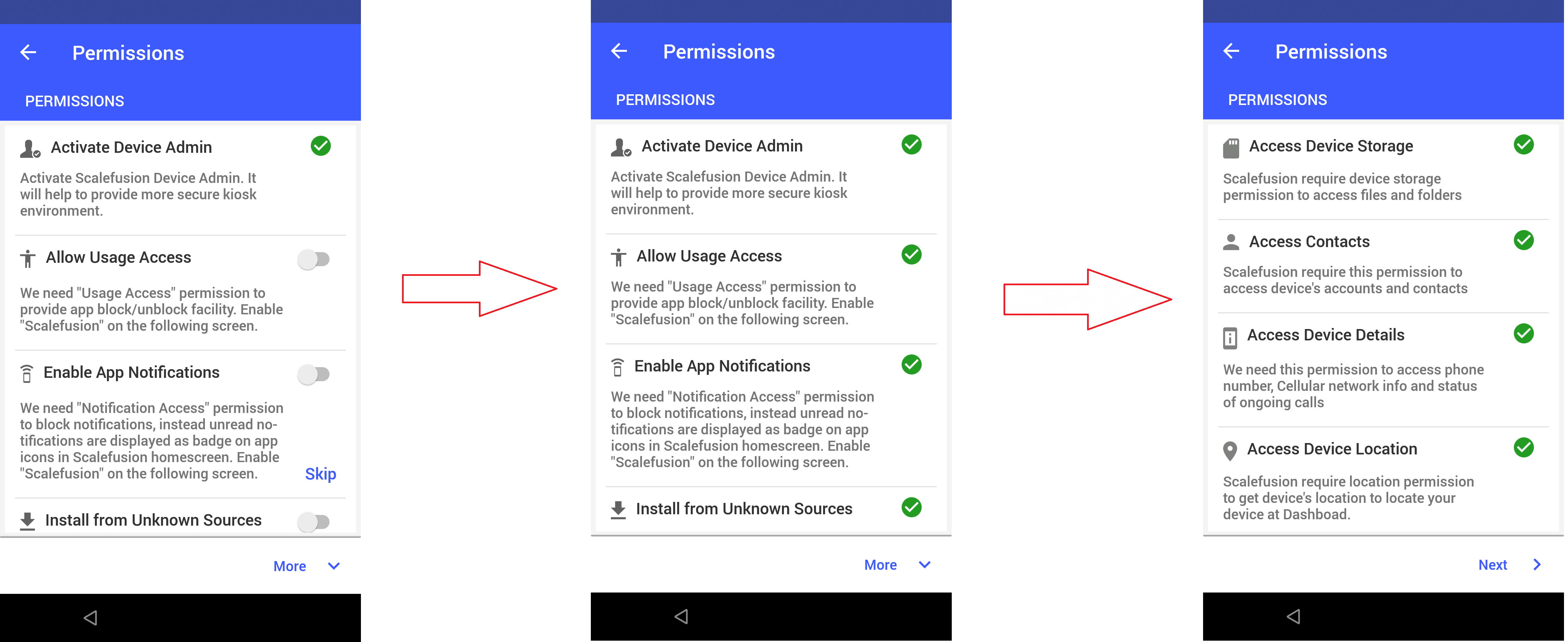 If you have a GSuite id, on permissions page there would a toggle button to
Sign In Into GSuite
with your GSuite account id. You need to enable this and follow further steps. Once completed, click the
Complete Setup
button. Please see details in the below section
Enrollment with GSuite
User Authenticated Enrollment: If you have selected User Authenticated Enrollment in QR code configuration, you will get the user authentication screen after permissions.

Enter the user's email id (id added at the time of adding user) and tap Continue.

You will receive OTP on the registered email id. Enter the OTP on the device and Submit.

Sign in as Admin: Tapping on Sign in As admin will ask for exit password. Once you enter the password, it will lock you into Scalefusion.
This option can be used by admins if they are setting up the devices for end users. With this, admins will be directly led to Scalefusion home screen without authentication and check if policies, published apps are present and working fine or not and then hand over the devices to end users.

All the apps setup through device profile, will show up on your device. See screenshot for an example
On your Scalefusion Dashboard, you will see a Briefcase icon next to the device if the setup is properly complete.
Your device is enrolled now.
Enrollment with GSuite
Six times tap enrollment method also allows you to enroll with GSuite id. For this make sure Android Enterprise Setup is done with GSuite.
Steps #1 to #8 remain same as above. On permissions page (Step #9) there would be a toggle button to Sign In Into GSuite. You need to enable this and follow further steps. After toggling on Sign In Into GSuite, follow these steps to complete enrollment:
Enter your GSuite account id and tap Next
Enter password. Tap Next
This will bring up Google Services page. Tap Accept
Choose an account to continue to Scalefusion. Here, select your GSuite account id.
Once verified, you will get a green check mark next to Sign In into GSuite.
Hit Complete Setup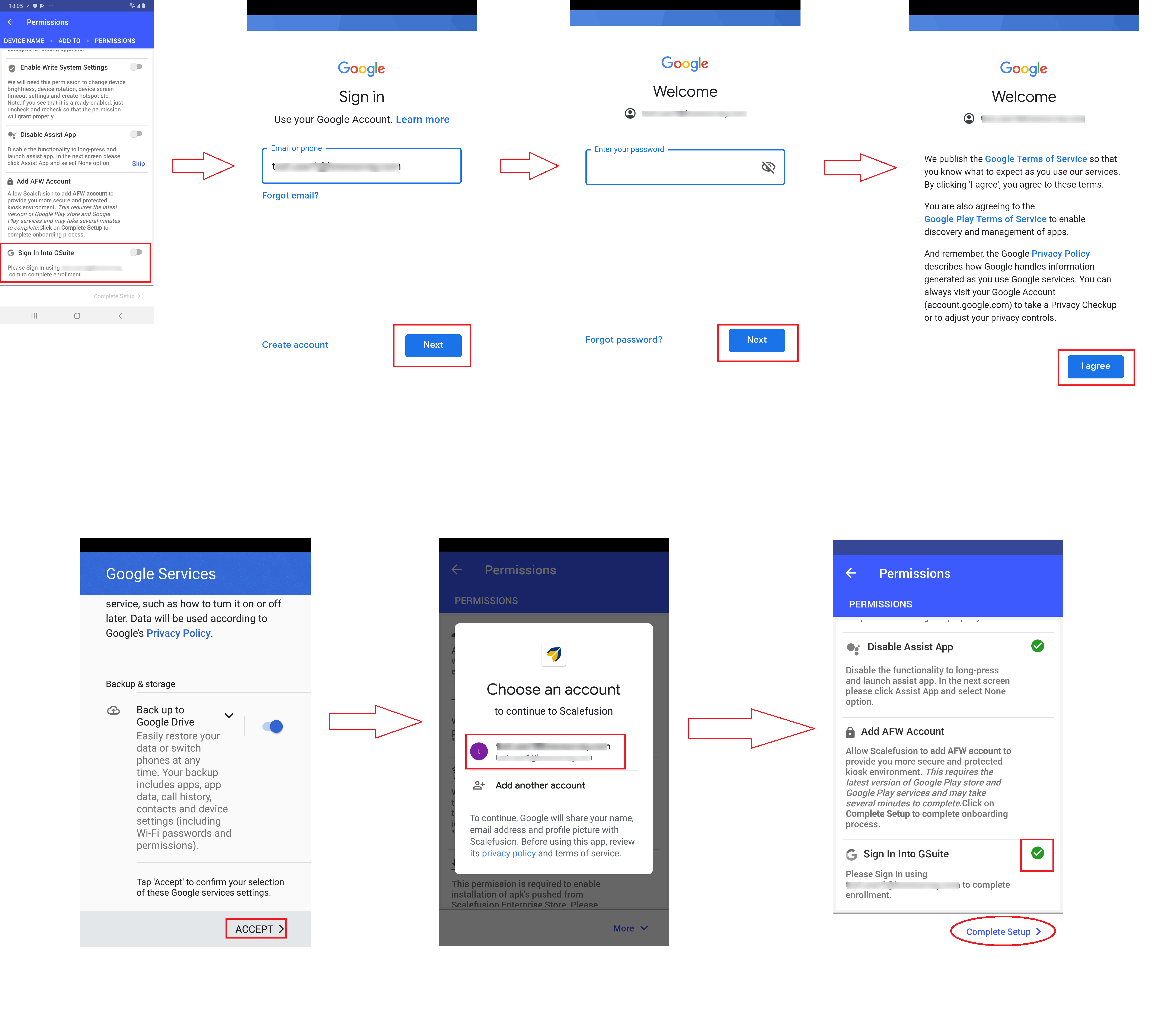 Silent Setup using Wingman
Using Wingman admins can do silent setup which means after 6-times tap all the permissions will be auto-granted. Admins get an option in Dashboard to enable this. In Utilities -> Global Settings there is a flag Use Wingman to Auto-configure permissions at Setup. This needs to be enabled.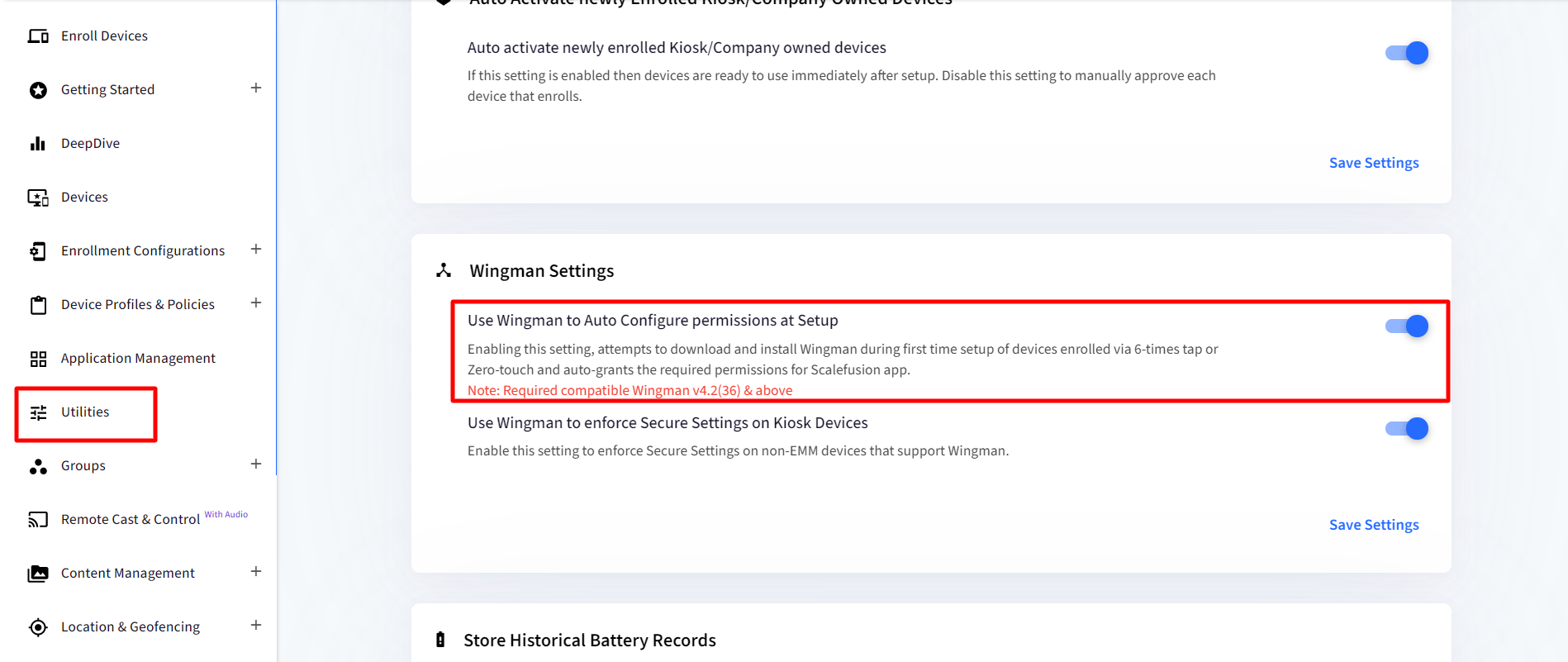 Once enabled and if there is Wingman supported for the device then it will be downloaded after 6-times tap and all the permissions will be auto-granted.
---
---