Remote Cast Reports
Remote Cast Reports are for viewing and downloading all information related to remote cast sessions taken place through Scalefusion dashboard.
This document gives description of all such reports.
Who can access
The reports are tied up to the plan that a customer purchases and hence divided in three categories:
Basic: All customers in Pro and Business plan. New Users are allocated Basic during the trial period
Legacy: All customers in a non-Enterprise plan
Advanced: All customers in Enterprise plan
Remote Cast Reports are accessible to Legacy or Advanced customers
In this series, we have the following report:
Remote Mirror
With Remote Mirror report, the admin can get details of Remote cast sessions taken place from the selected device / device group
Platforms
The Remote Mirror report is available for Android and iOS devices
How to access
Sign in to Scalefusion Dashboard
Navigate to Reports & Workflows > Reports
Click on Remote Mirror report

After clicking on Remote Mirror, select filters
Filter

Description

Date Range

Select the date range. By default you can generate one month's report where default is today's date

Show Report For

Two options here:

Device: Lets you select a particular device for which you want to check remote cast session details. All managed devices are listed.
Device Group: Lets you select a device group and shows remote cast session details of devices under that device group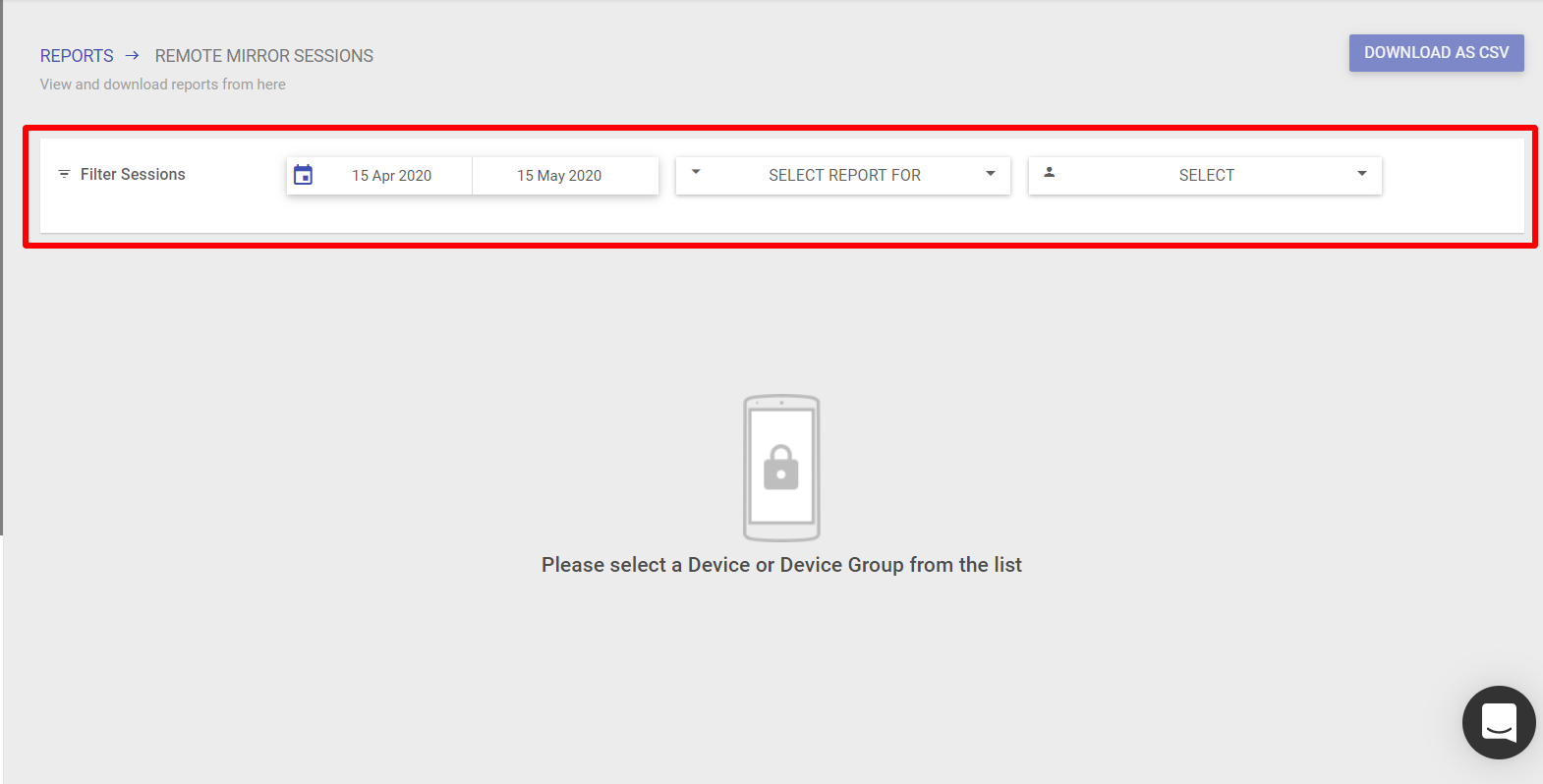 Report Output
Once you select a device/device group, the report will generate and show up. It gives following details:
Admin: Admin Name and email address from which remote cast session took place
Device: Device's name with which session took place
Date: Date and Time at which the session started
Duration: Total time duration of the session
Data Usage: Overall data consumption during the entire session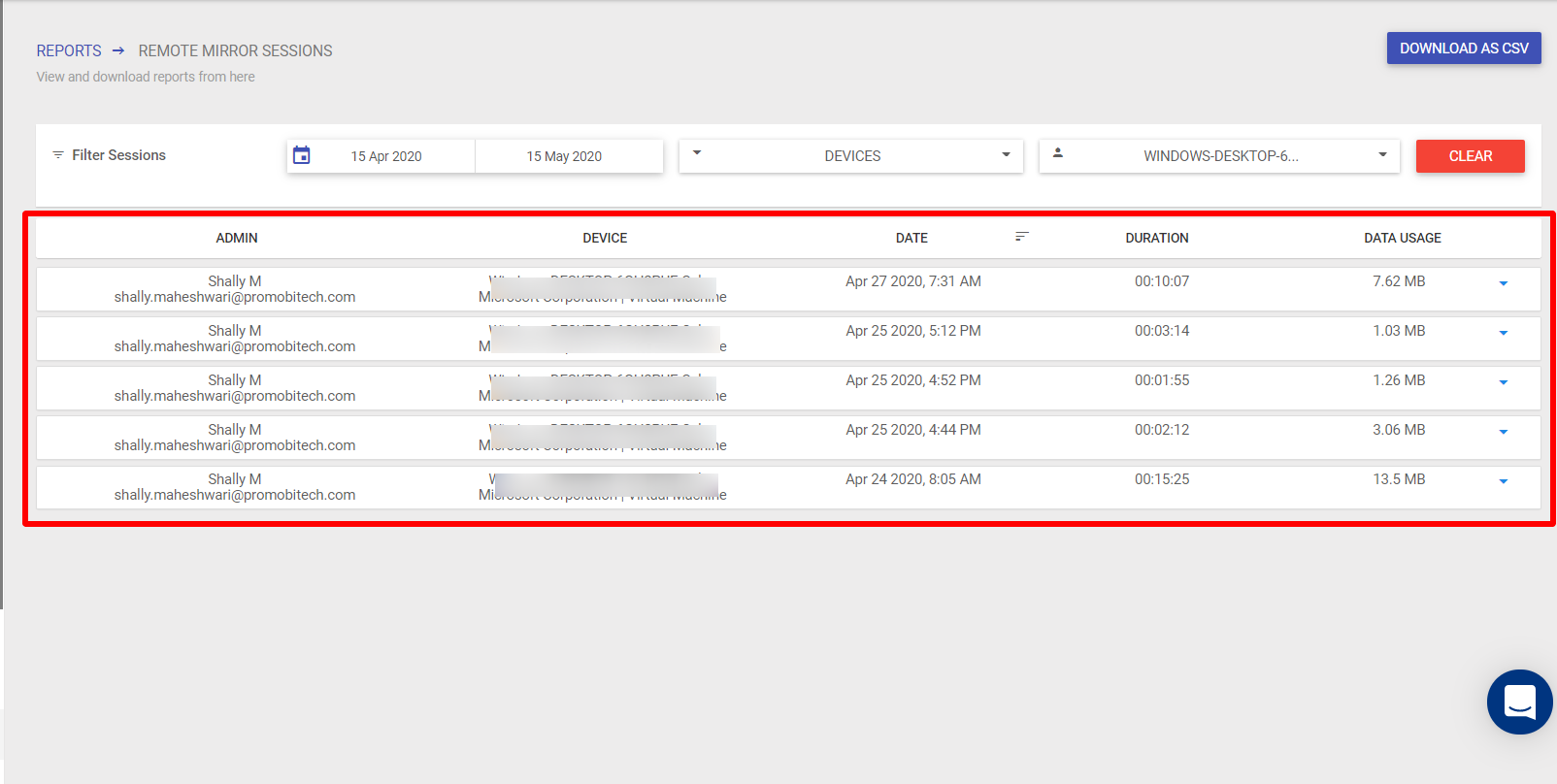 Clicking on the down arrow on the right gives additional information related to that particular session:
RC app version: The version of RC app used in doing the session
Session type: Whether it is Remote Cast, Control or File Transfer session
Screenshot taken: No. of screenshots taken
Screen recording: No. of times screen recording was done

Details like Data usage lets you analyze the quality of the session within the timeframe during which session took place.
Additional Features
Download - The report can be downloaded in CSV format from 'Download as CSV' button. In addition to the above details, the downloaded report also gives information on:
File uploaded to the device,
File downloaded to the system,
File deleted on the device
Clear - Clears all the selected filters
Sort - You can sort the results by clicking on the horizontal lines that appear next to each column name
---
---