Android Enterprise (Android for Work ) setup using GSuite
If your organization uses GSuite and you would want to setup Android Enterprise using GSuite then please follow the document below.
Before You Begin
Sign In to Scalefusion Dashboard
You will need one GSuite account id.
Generate EMM token. To do so, click here
Steps to Register
Login to Scalefusion Dashboard and navigate to Mission Control > Android Enterprise Setup.
On this page, click REGISTER WITH GSUITE

You will get this page where you need to enter Domain name (Your business domain name) and EMM Token (as generated). It is mandatory to enter both.

After entering both, click REGISTER

You will get a confirmation page for the Android Enterprise Setup completed, with all the details like Activation Status, Date of Activation, domain, Enterprise name etc.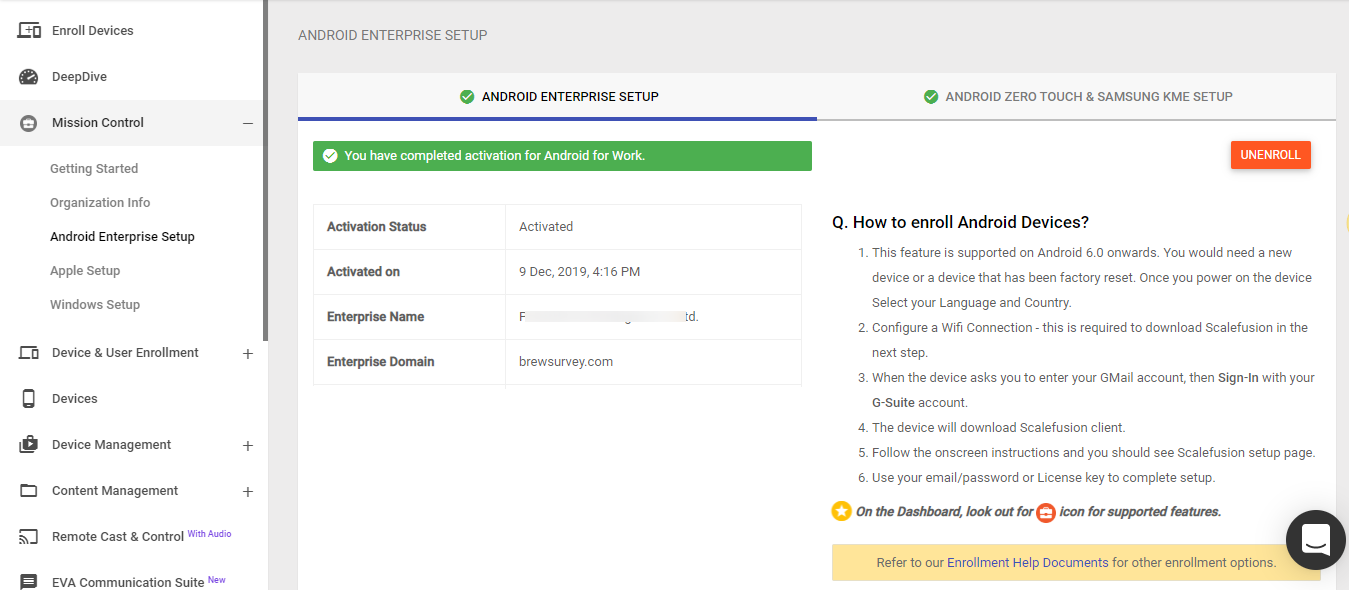 Generate EMM token
EMM token is a unique token that binds your domain to Google for Android Management. Follow these steps to generate EMM token:
Visit admin.google.com and sign in with your GSuite admin credentials (username and password)
You will get Google's Admin Console page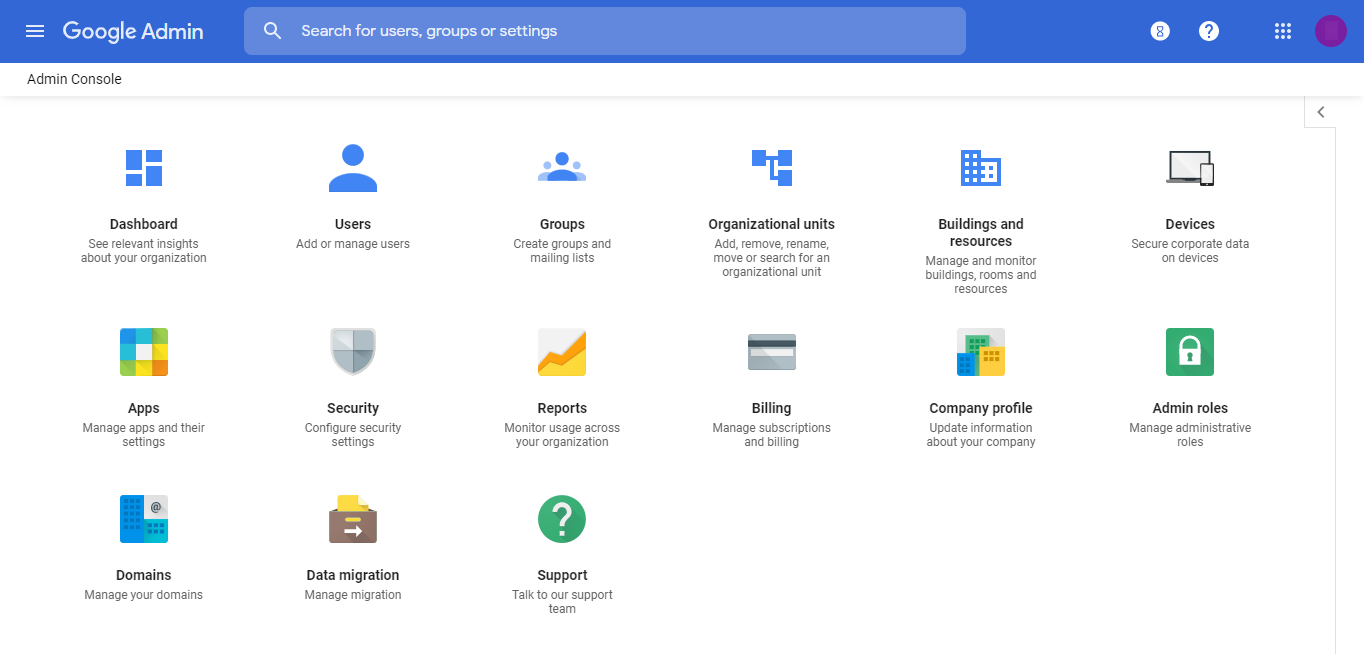 Click on Security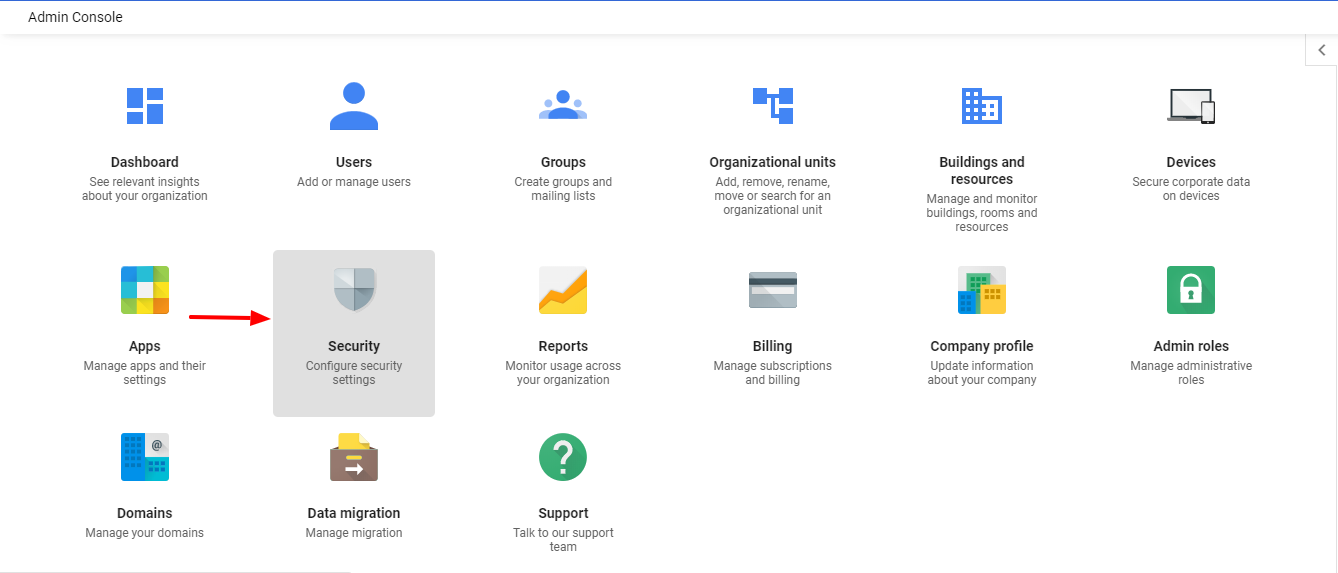 This will open Configure security settings page. Scroll down and select Manage EMM provider for Android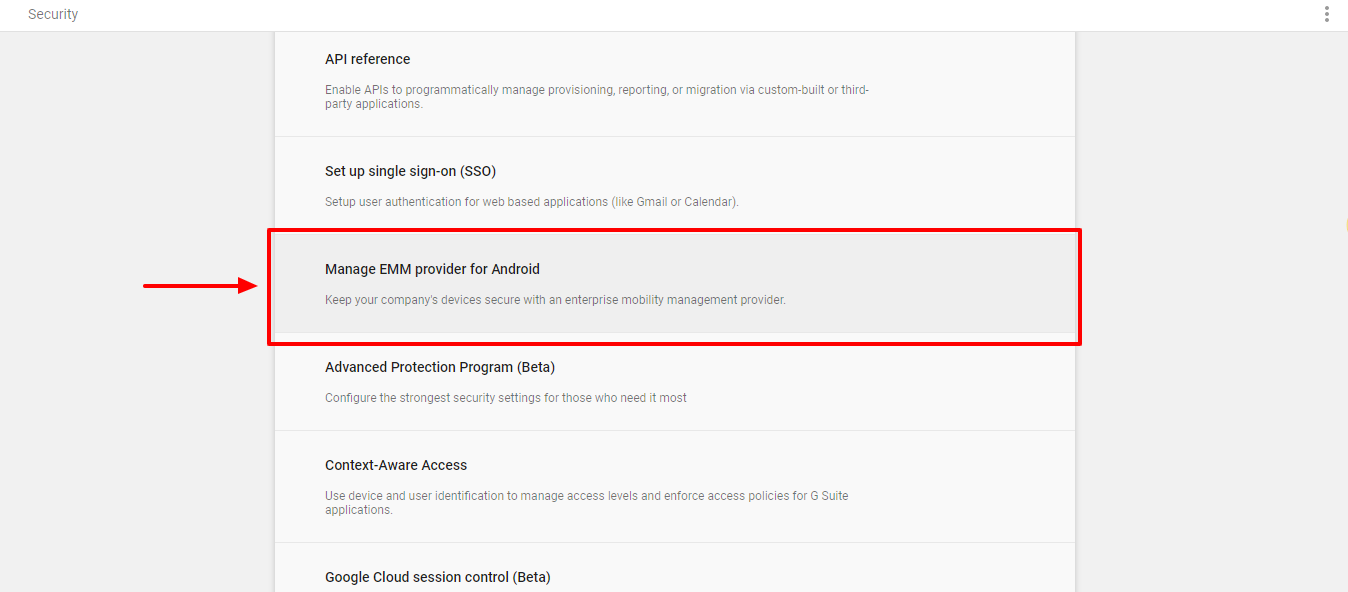 On the page that opens, click on the button Generate Token.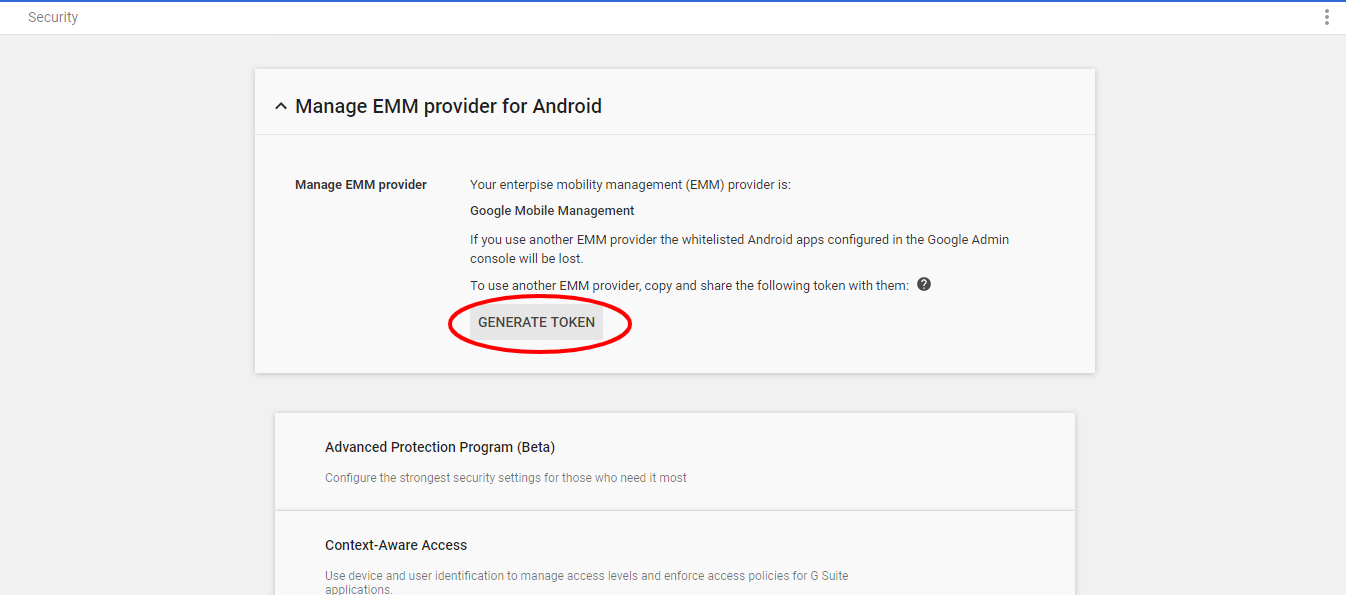 The token will become visible. Copy this token

Frequently Asked Questions
Question: I did GSuite based setup, we enrolled a device and provided GSuite ID. We are able to complete setup but the device still does not become EMM. What is the issue here?
Answer: On Google's Admin Console page, where you generate EMM token, there is a setting Enforce EMM policies on Android devices. Check this option and click Save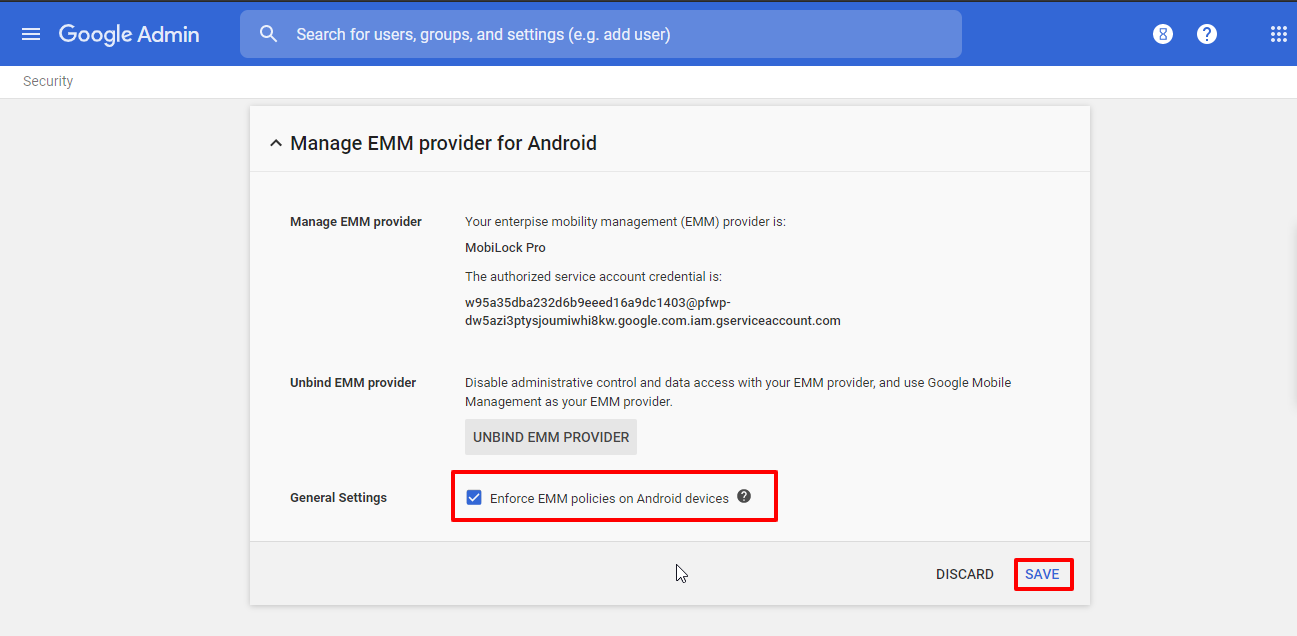 In addition, if Google Device Policy Manager app is installed on the device:
Step 1: Please uninstall it
Step 2: Disable Google's Enable Mobile Management setting on Google Admin Console. To do so, follow these steps:
On Google Admin console, click on the three horizontal lines on the top left side and click on Devices

This opens Device Management page. On this page, click on Setup link on the left (under MOBILE)

On the Setup page, click on Mobile Management

Here, disable the setting Enable Mobile Management by toggling it off and click Save
---
---