Android Enterprise (Android for Work ) setup using Gmail
If you are not an organization then Android Enterprise Setup can be done using Gmail. This document describes in detail how to register with Gmail.
Before You Begin
Sign In to Scalefusion Dashboard
You will need one Gmail id (a non GSuite). We suggest creating a new Gmail id/account for setting up Android Enterprise(Android for Work).
Steps to Register
Login to Scalefusion Dashboard and navigate to Mission Control > Android Enterprise Setup.
Click REGISTER WITH GMAIL

You will be redirected to Google Play page.On the Google Play page, click SIGN IN. Use the GMail id and complete the sign-in process.

If you are already signed with your own gmail id, sign out and sign in with the corporate gmail id.
Once you are signed-in, you will be redirected to a page with an option of GET STARTED. Click on GET STARTED.

Enter your organisation/company name and click Next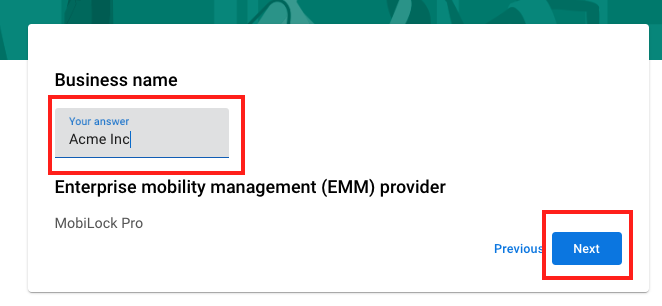 In this step, fill in the DPO and EU representative details as applicable. If you do not have DPO details or these are not applicable for your organisation, select I have read and agree to the Managed Google Play agreement and click Confirm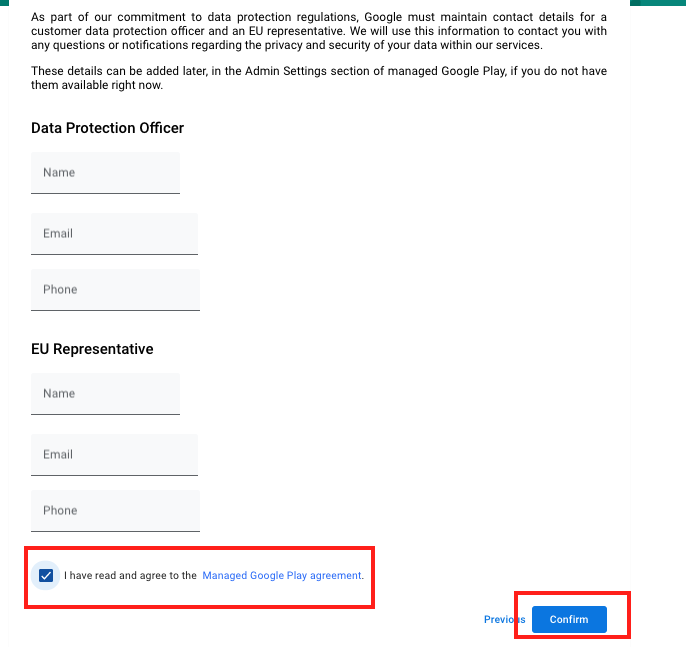 The following screen confirms that the registration/enrollment is complete. Click Complete Registration to navigate back to Scalefusion portal.

Post successful setup you will be navigated back to Scalefusion and you will see the following screen. The Gmail account that you used for enrolling along with Google assigned Enterprise ID will be displayed here.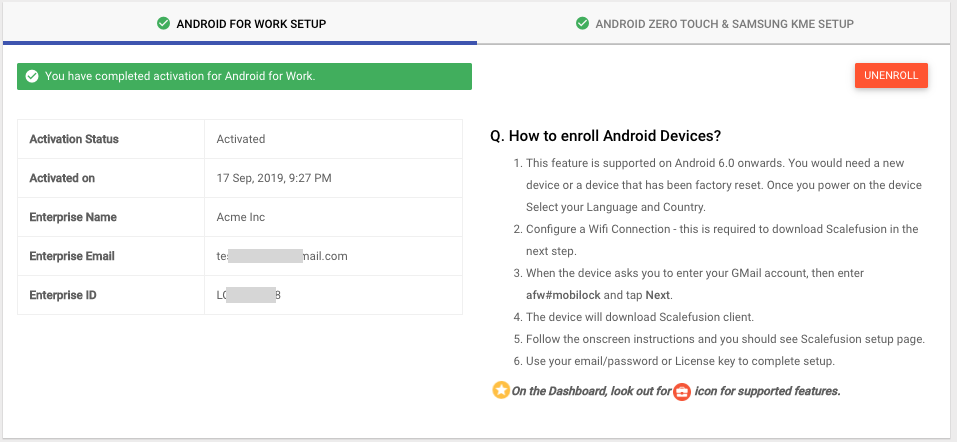 This completes the Android Enterprise Setup using Gmail. Now you are ready to start using Scalefusion to manage your corporate and employee owned devices. Refer to our Company Owned Device Management guide or Employee Owned Device Management guide for further steps.

---
---