Admins and Roles
In Scalefusion dashboard you can view and manage all your account administrators and their roles. This can be done through Admins and Roles section.
This document will describe how new admins and roles can be created and managed.
Before You Begin
  ✅ Have a valid dashboard account.
How to Access
Click on your account profile in the upper right corner.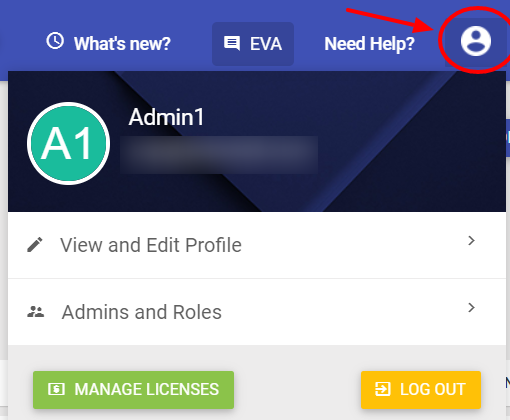 There are two ways to access Admins and Roles:
View and Edit Profile > Admins and Roles
Click on View and Edit Profile. This will open your Account profile page. Admins and Roles button is present on the top right of this page.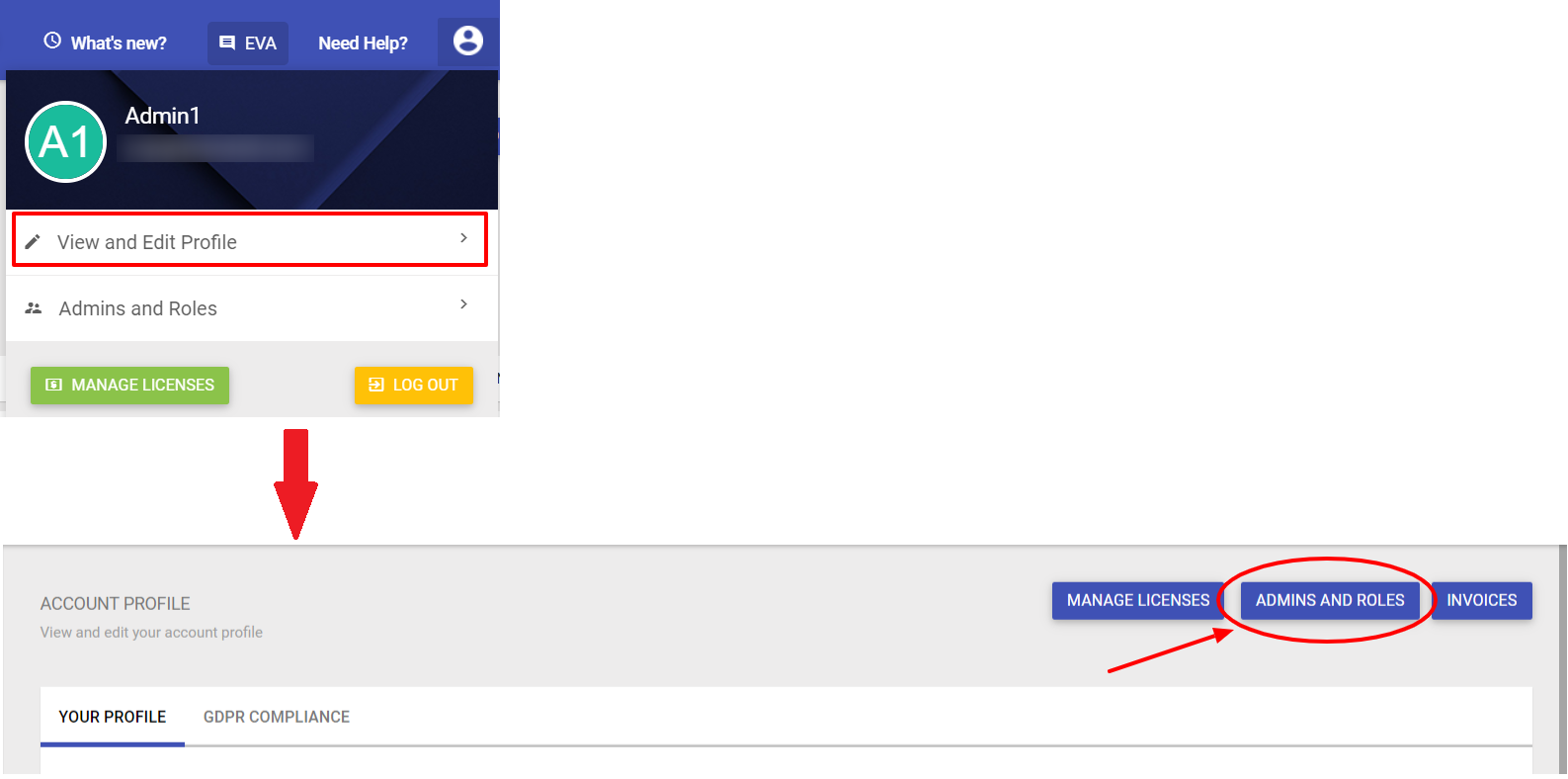 Admins and Roles
Clicking on this directly opens the Admins and Roles page.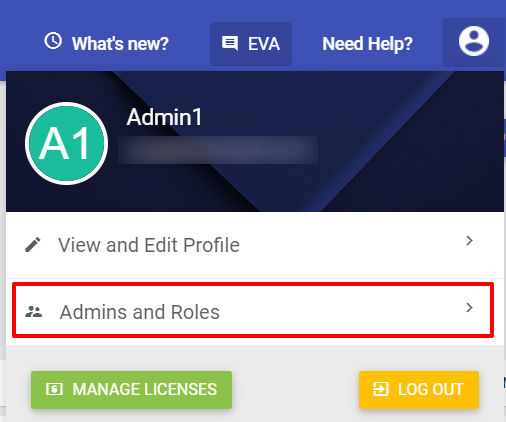 Admins and Roles
There are two main sections on this page:
Administrators
Roles & Permissions
Administrators
You can add new Administrators and manage existing ones. To add a new admin:
Click on the Add New Admin button in the upper right corner. An Add Admin window will appear. Enter the details and select the role (to be assigned to this administrator) from the drop-down list.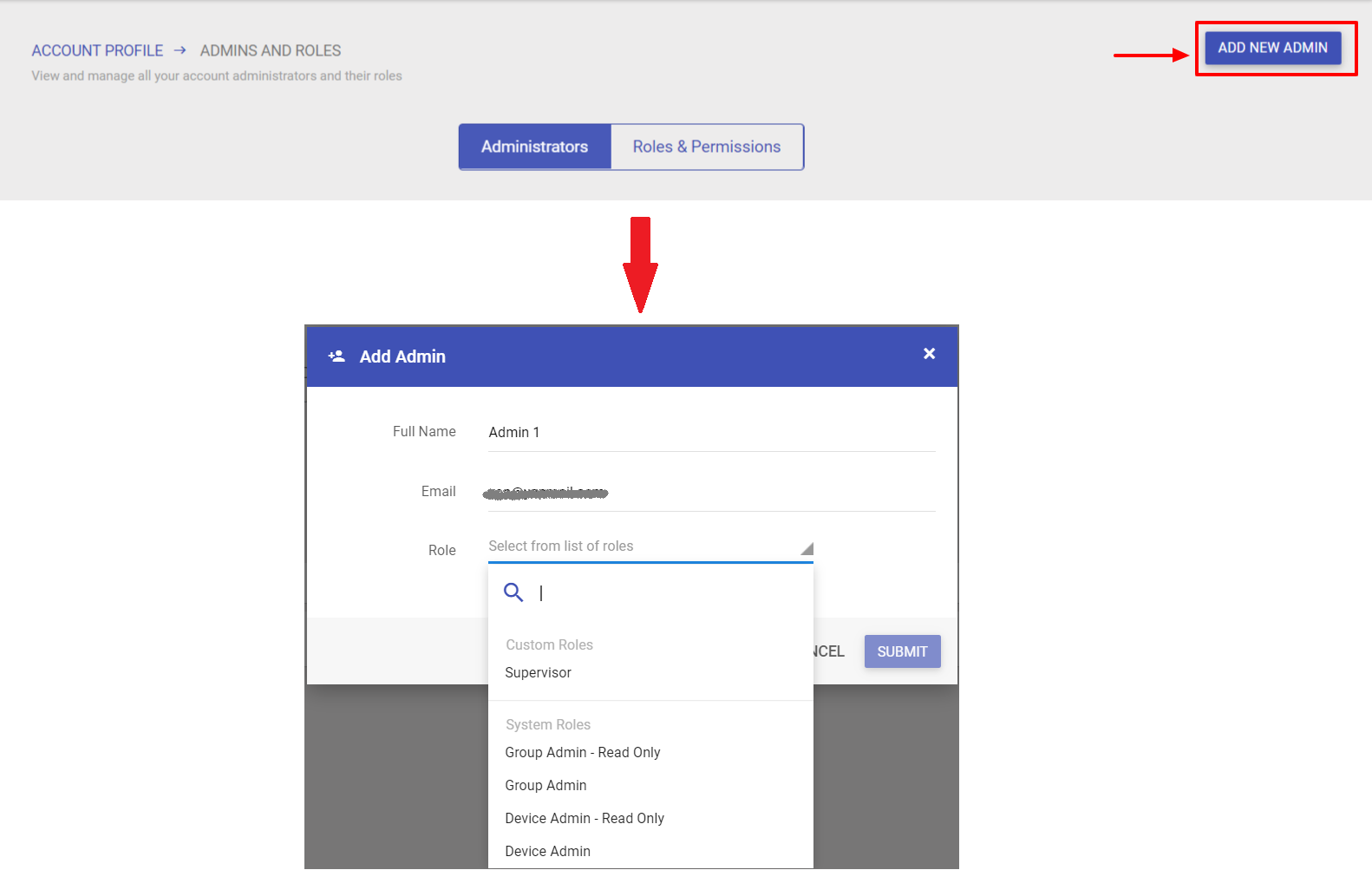 Click Submit
You will receive an activation email on the email id entered above, to activate. Click on the Activate Your Account And Log in button in your email. Your newly created admin will appear in the Account Profile.

Roles & Permissions
There are two categories of roles:
System Roles: Scalefusion has some pre-defined roles for users which they can assign while creating administrator(s). They are as follows:
| | |
| --- | --- |
| Role Name | Permissions |
| Group Admin | Read Only |
| Group Admin | Read and Write |
| Device Admin | Read Only |
| Device Admin | Read and Write |
| Co-Account Manager | All Access |
Click on View below each system role, to view the permissions enabled for that role. If you want to customize, click on the button Make a copy and make changes to create a role that suits you.
Custom Roles: You can also create your own custom role, enable/disable permissions as per requirement and assign this role to administrators. To create a custom role:

Under the Admin and Roles page, click on the Roles & Permissions tab.
Click on Create New in the upper right corner.

A new page will open. Fill the following details:
Role Name: Enter a name for this role
Creating Role: Choose one, whether you want to create role for All Devices or for Device Groups
Permissions: There are three categories to set permissions:

Visibility: Toggle this button to on/off based on whether a particular feature should be visible on the dashboard.
All Access: This provides both read and write permissions to the admin.
Read Only: This provides read-only permission to the admin.

Any feature can either be assigned with All Access or Read Only

Once all the permissions are set, click on the Save Role button.
The custom role created will appear on Roles & Permissions page.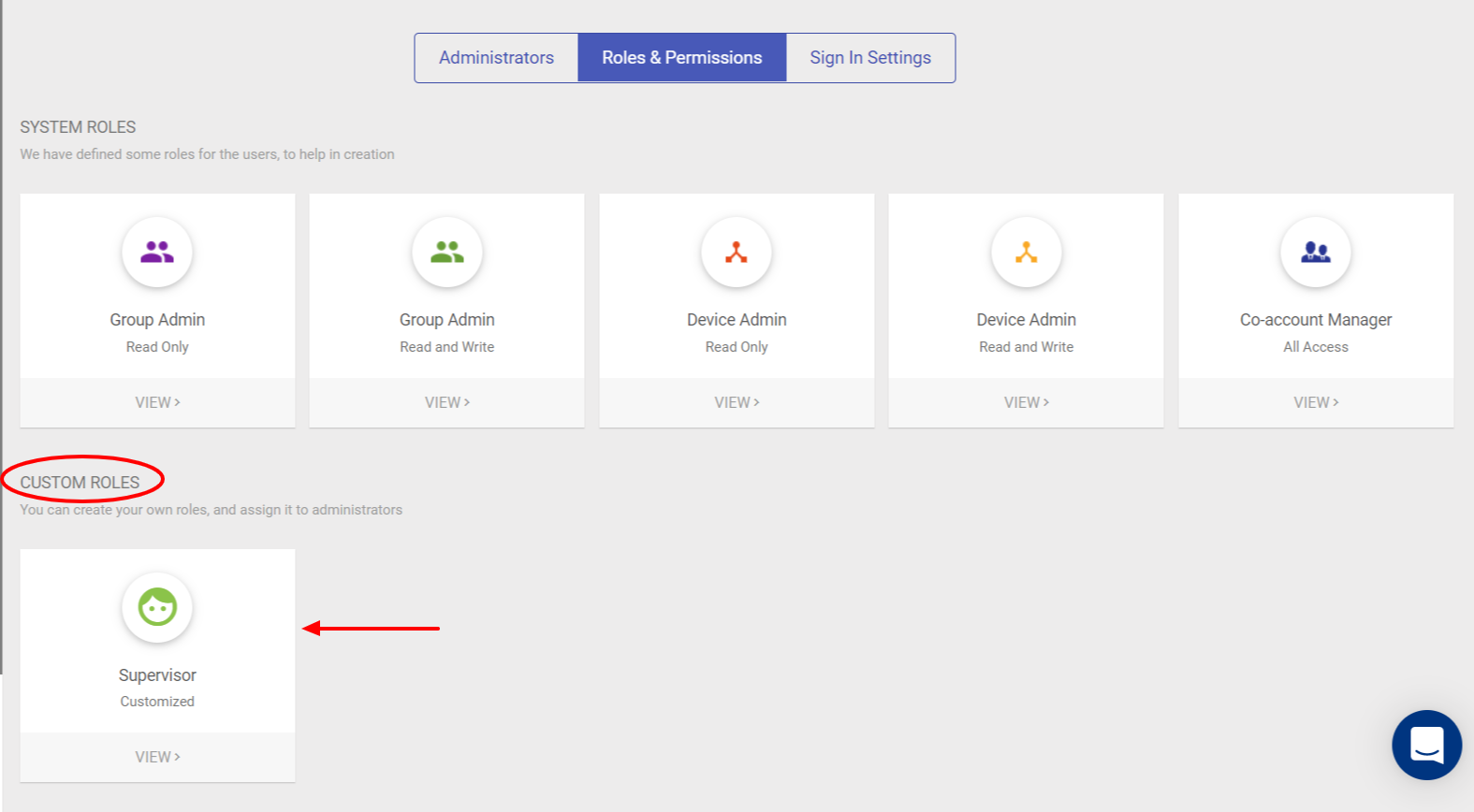 Assign a custom role to admin
If you want to assign a custom role to an admin:
Visit Administrators page and click on the gear icon (⚙) in front of an existing admin. Select Edit.

This will open the Edit Admin User window. Here, in the Role drop-down, select a role and Submit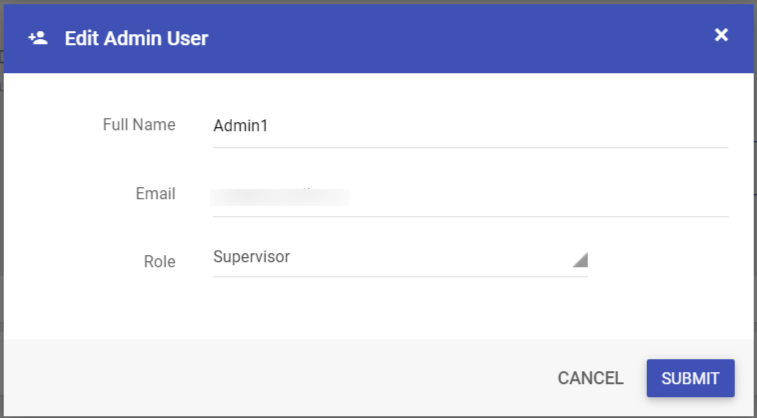 The custom role with all the permissions defined in it, will be assigned to this admin.
---
---